This isn't a squash post but last week I went to the Galápagos Islands with my parents, wife, and children. It's a beautiful place and I took some photos if you want to see them.
Day 0
We spent a day flying from Philadelphia to Miami to Guayaquil, Ecuador.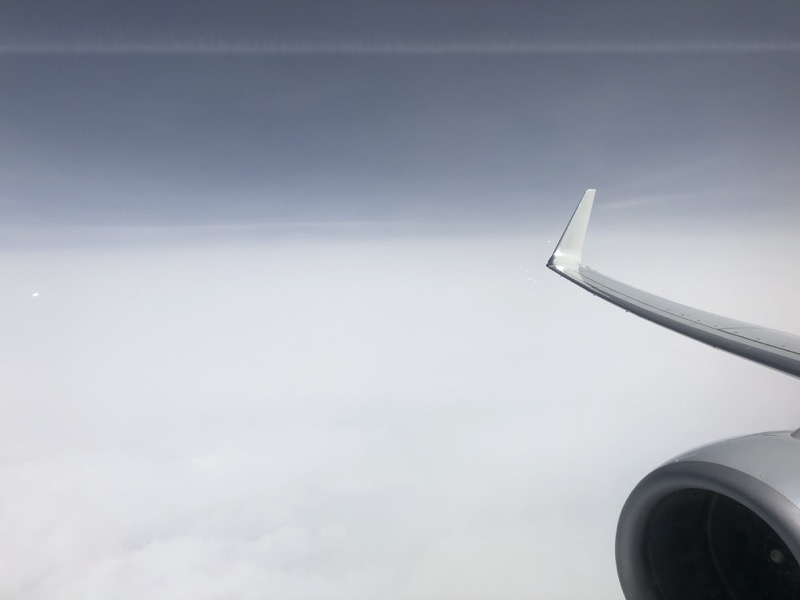 Then we spent a night at the Hilton in Guayaquil.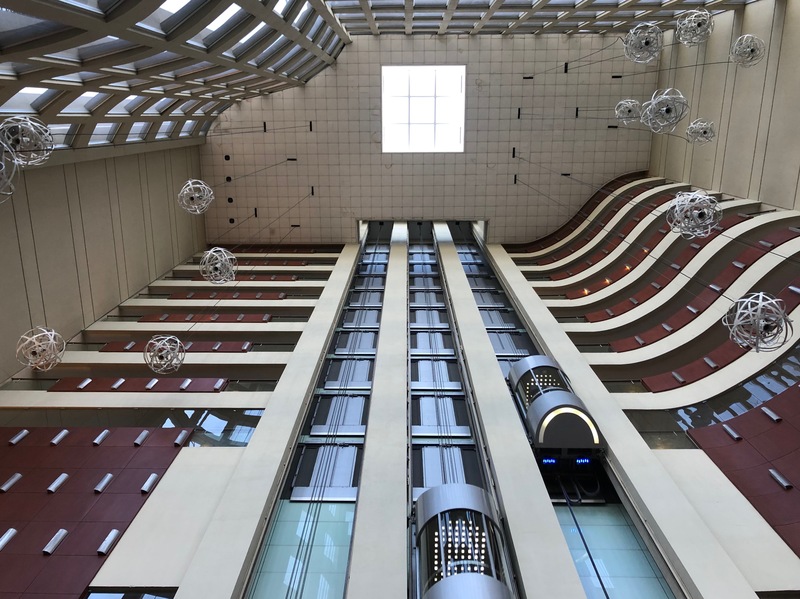 Day 1
We flew another 2 hours to Seymour Airport in the Galapagos. It's remote.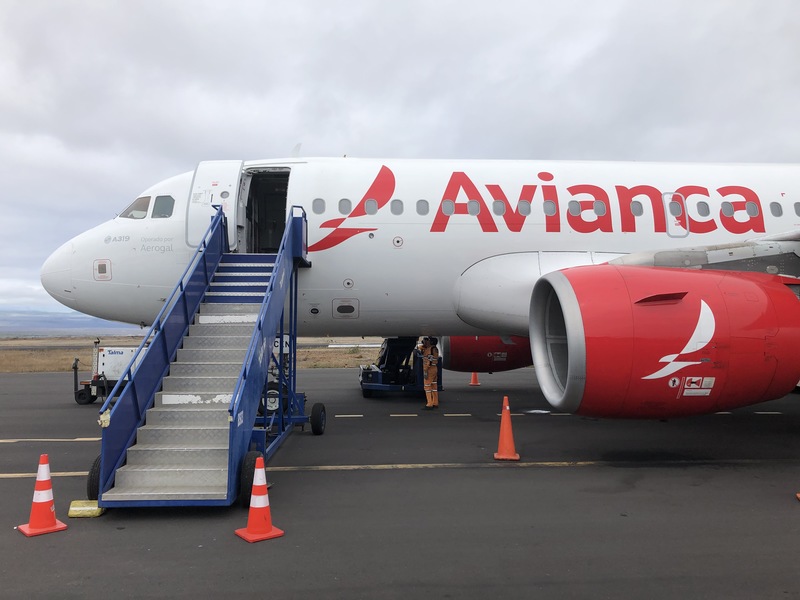 We got on a bus, which took us to a dock, where we got on an inflatable boat called a Zodiac.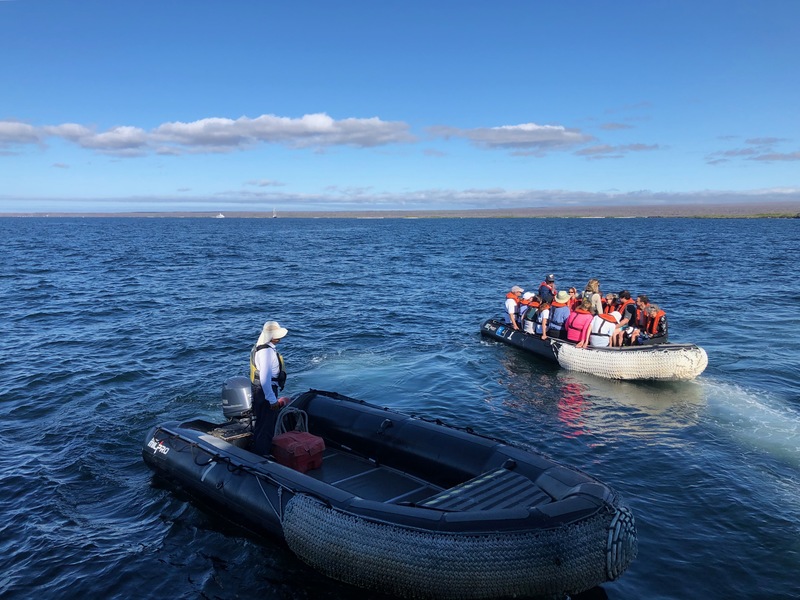 The Zodiac took us to this ship, the National Geographic Endeavour II, which is operated by Lindblad Expeditions. We slept in cabins on the ship and ate our meals there. It traveled around the islands and docked in interesting places.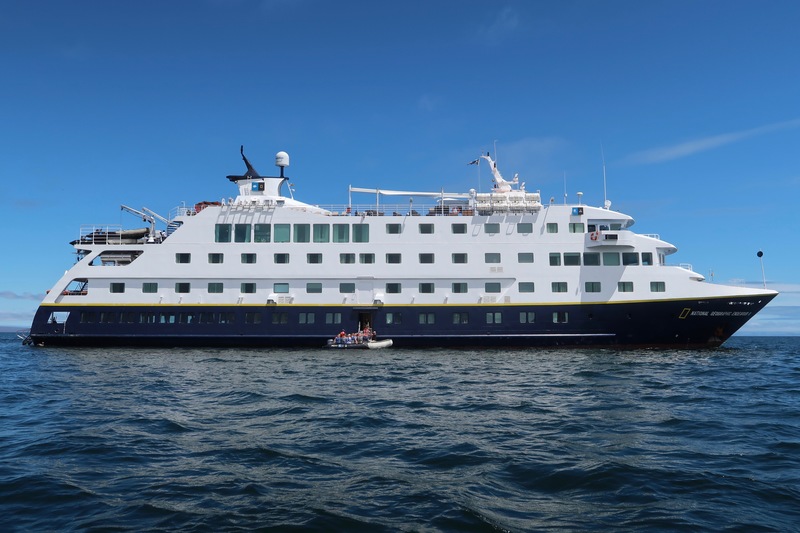 Several times a day they'd unload the Zodiacs to take us from the main ship to whatever interesting locations we'd be visiting.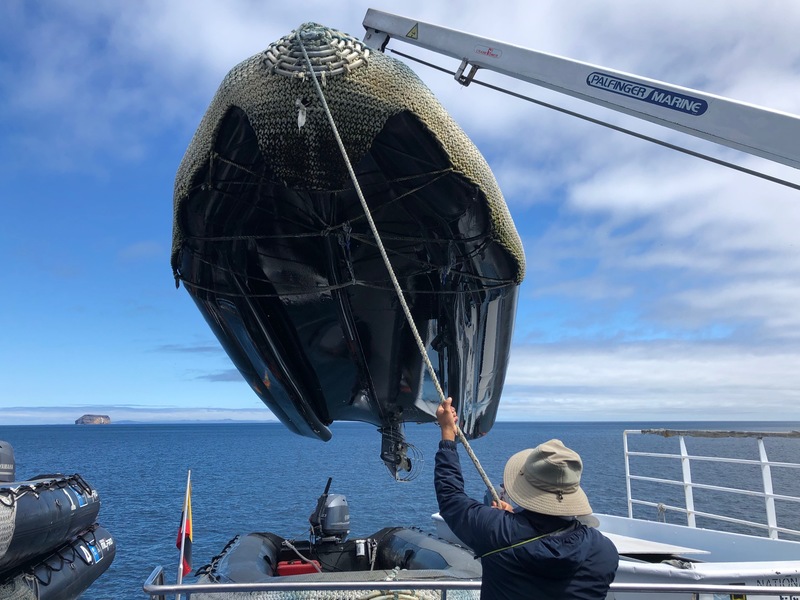 First stop: Las Bachas beach on Santa Cruz island.
These are Sally Lightfoot crabs. You can see the ship in the background.
Day 2
North Seymour Island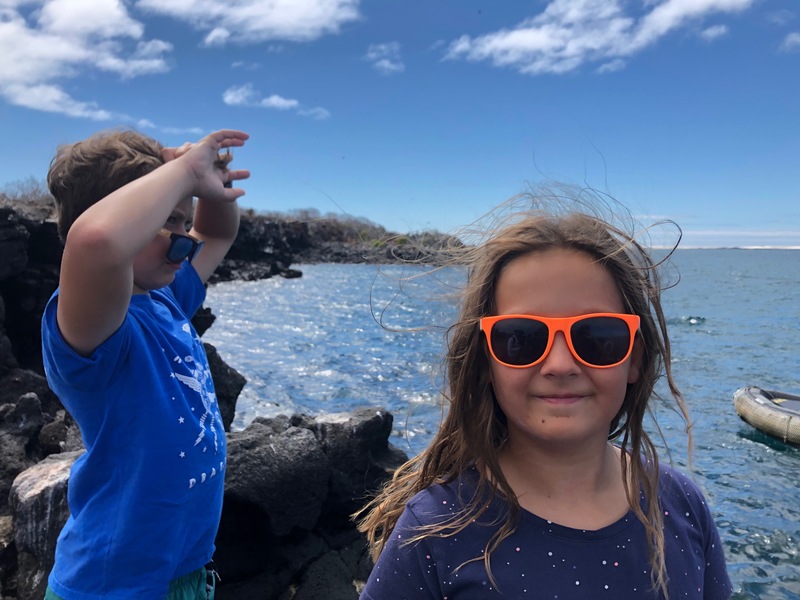 Baby sea lion. The animals aren't afraid of humans, so they just hang out.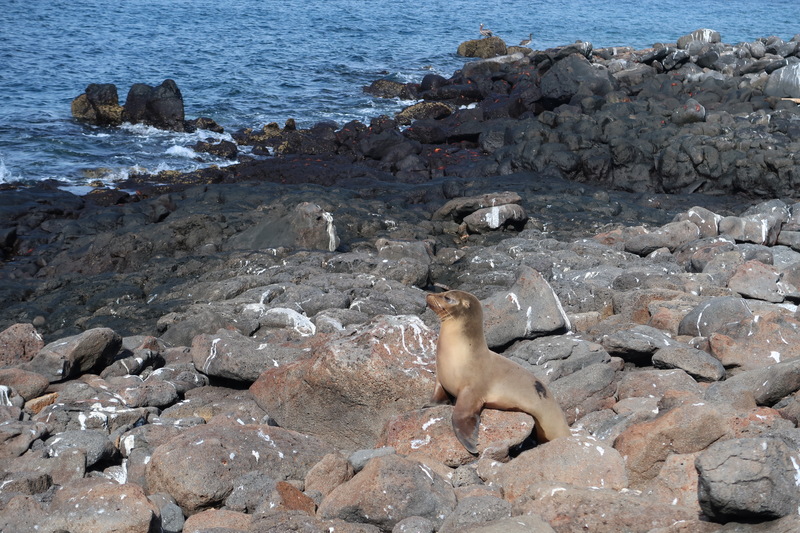 This is a frigate bird. They steal food from other birds.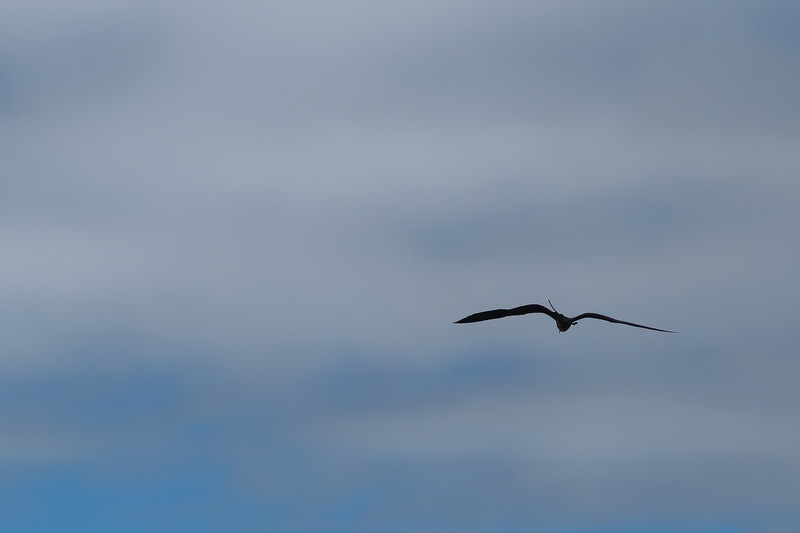 Male frigate birds have red pouches to attract mates.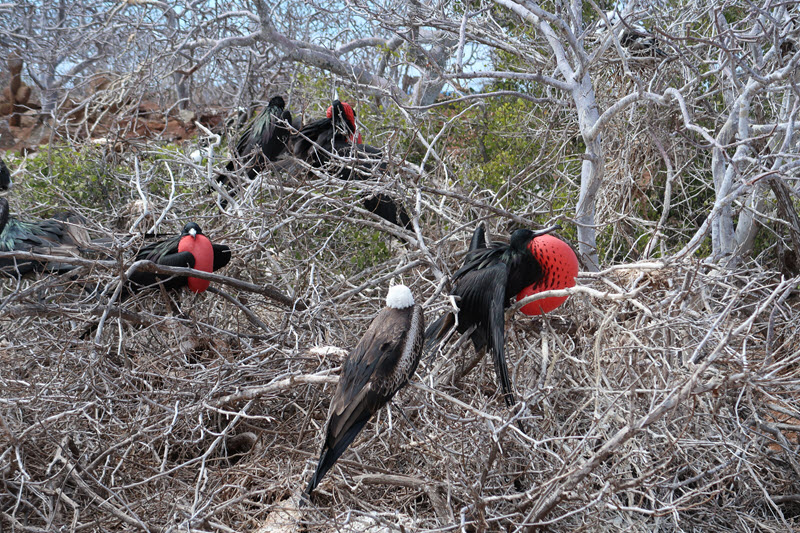 Rabida Island
There's a high iron content in the island's lava rock, so the beach looks red.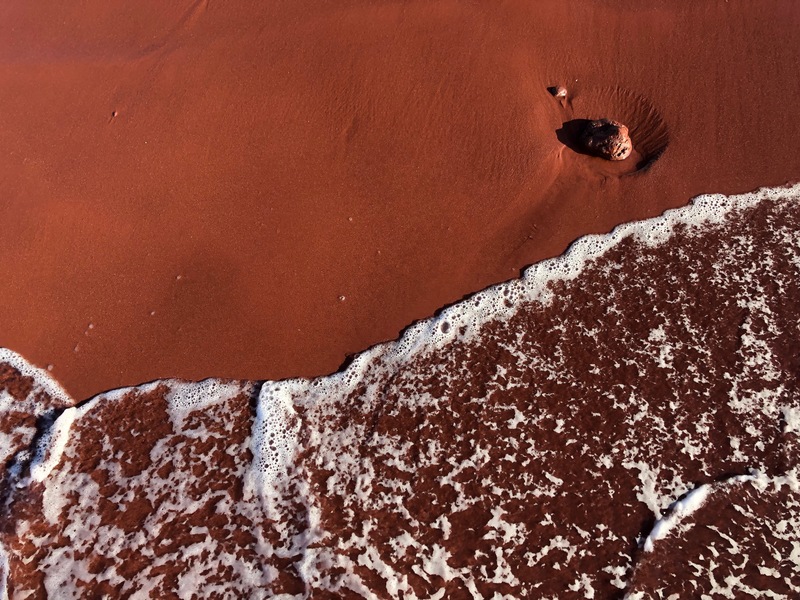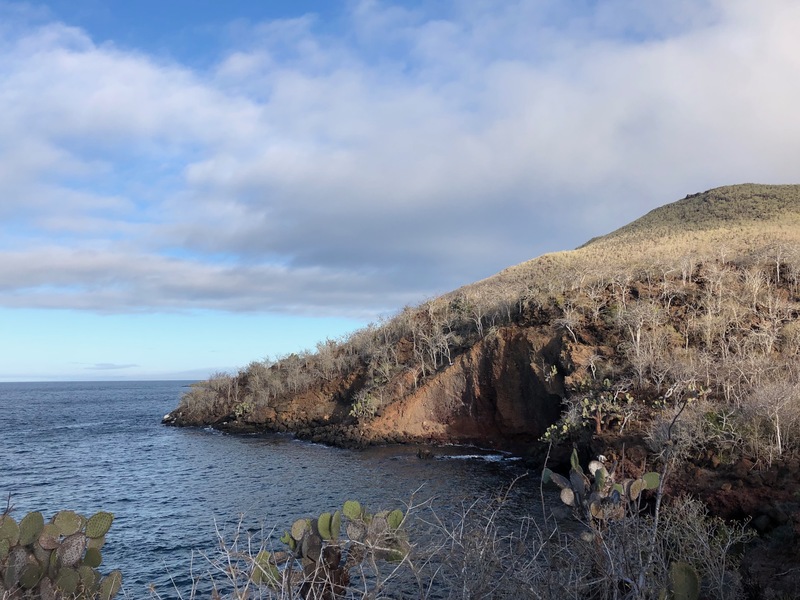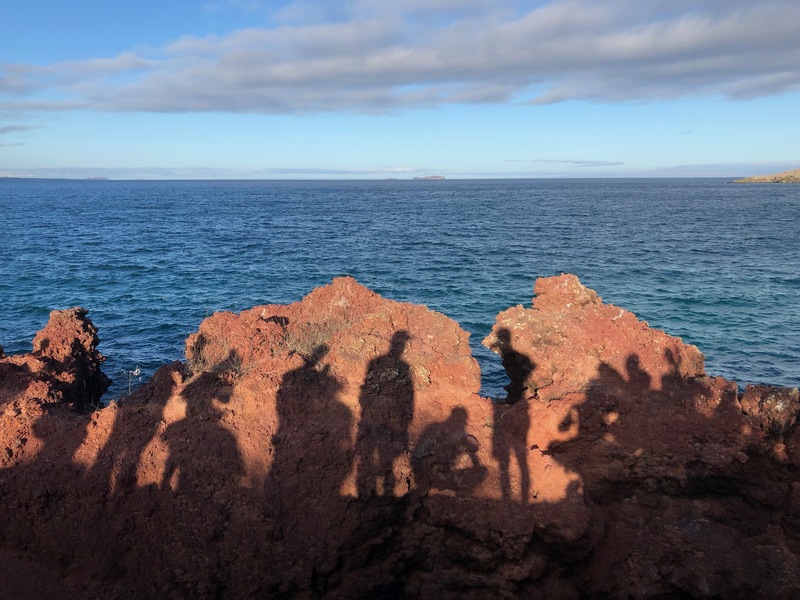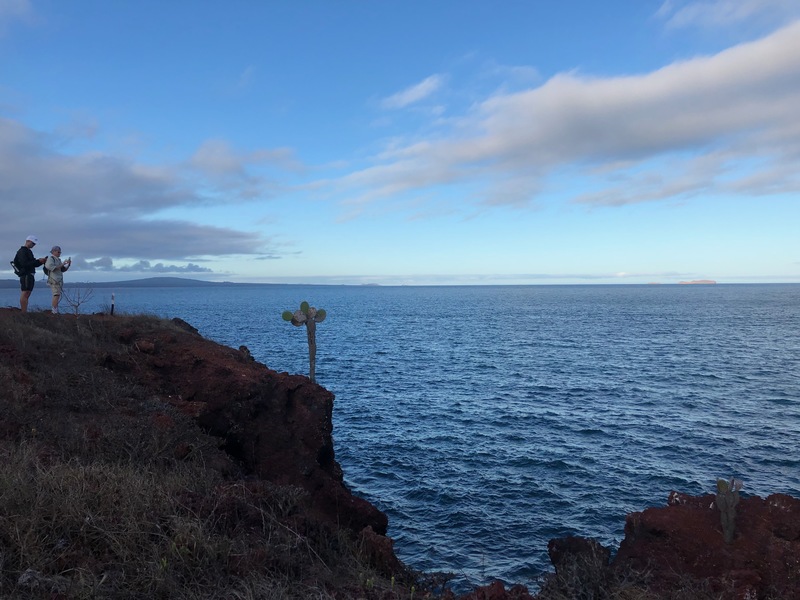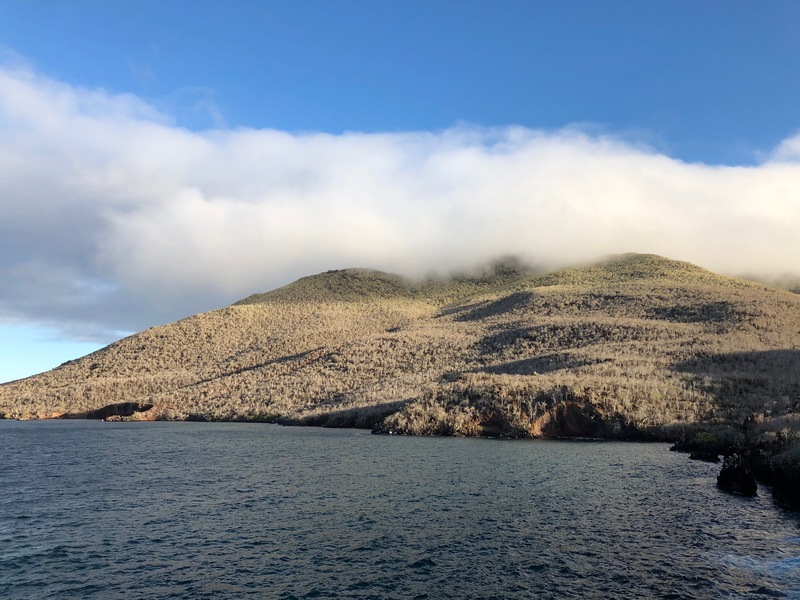 Day 3
Fernandina Island
Black lava rock.

The place is littered with marine iguanas. They spend all day getting warm on the rocks and when they're ready, they crawl into the water to feed on algae.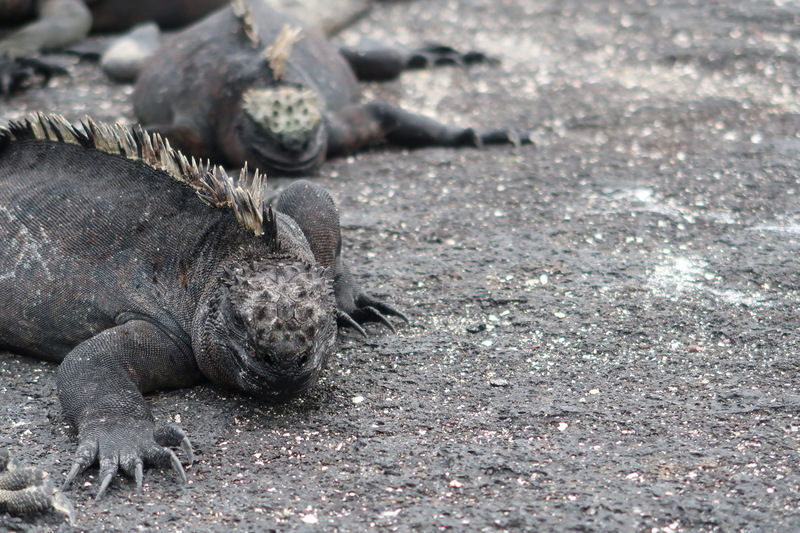 Papa sea lion. Majestic.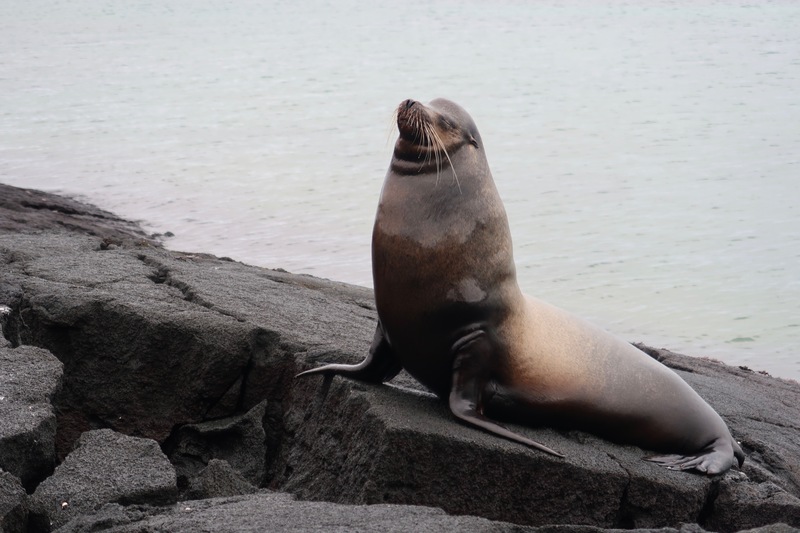 This is part of an airplane engine that was discarded by the US military after World War II. They used to use a portion of the Galapagos as a military base, but now everything in Galapagos is part of Ecuador.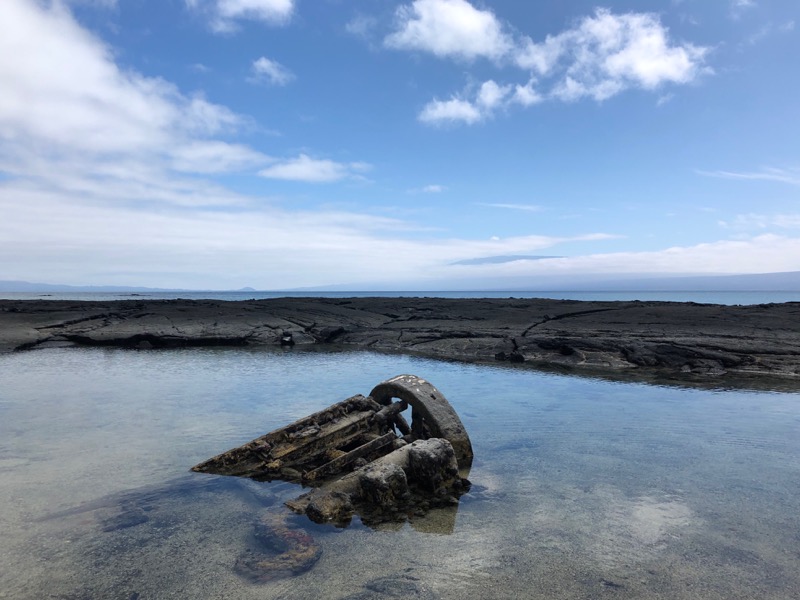 Back to the ship. I don't have an underwater camera so you'll have to imagine the amazing deep-water snorkeling we did most days. I'm pretty sure this photo is near the spot where a friendly shark swam by me. Young sea lions also like to swim by and check you out. Sea turtles for days. The water is quite cold.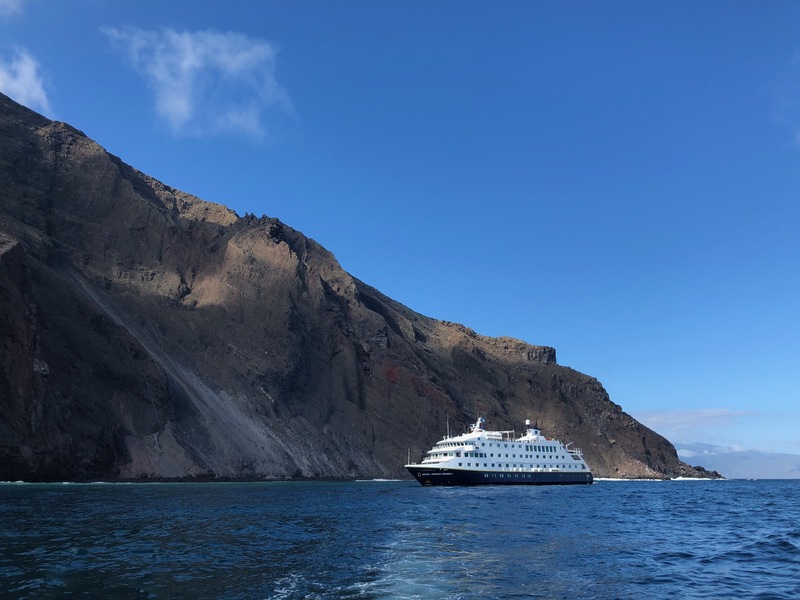 Punta Vicente Roca
Quick Zodiac ride around Punta Vicente Roca, part of Isabela Island.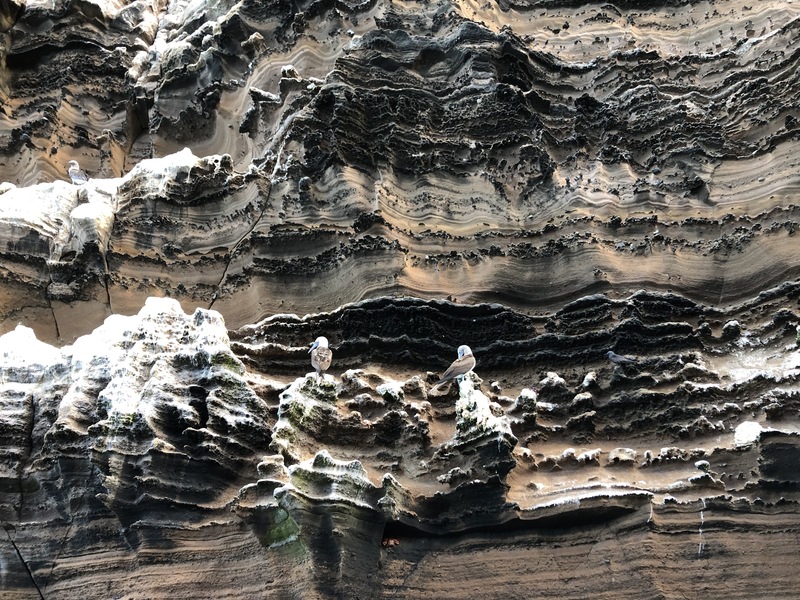 Day 4
Urbina Bay — Isabela Island
This is a land iguana and it's a big guy.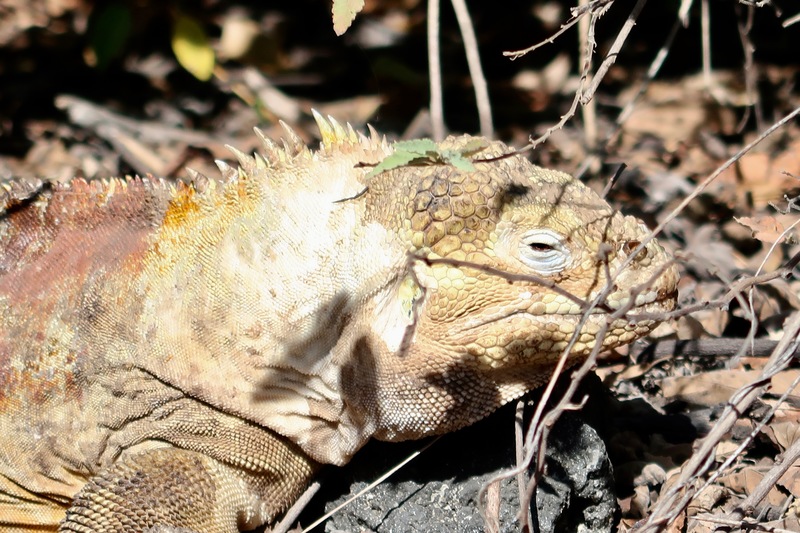 The Galapagos famously have different species of finches on each island. It's one of the clues that led Charles Darwin to come up with his theory of evolution. I'm not sure if either of these guys are actually finches but look: birds.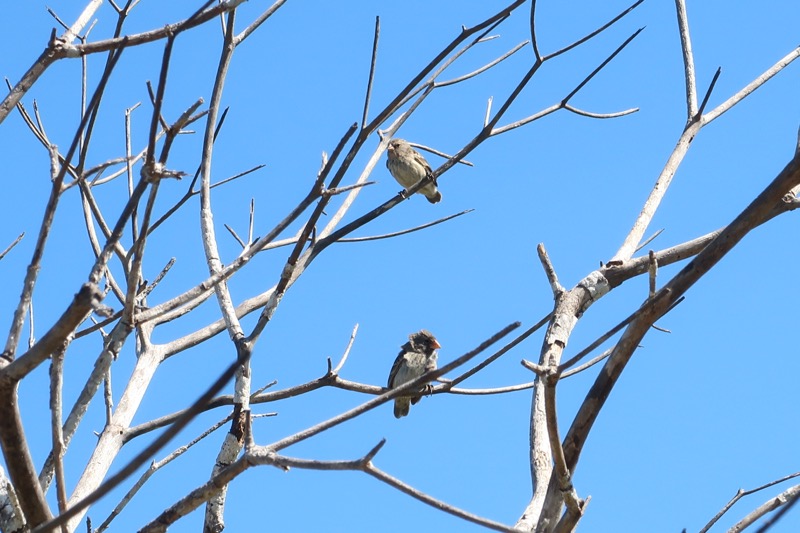 Our first giant tortoise sighting. Sadly, pirates and sailors of all types used to stop by the Galapagos and load up on tortoises for food. This one is safe though.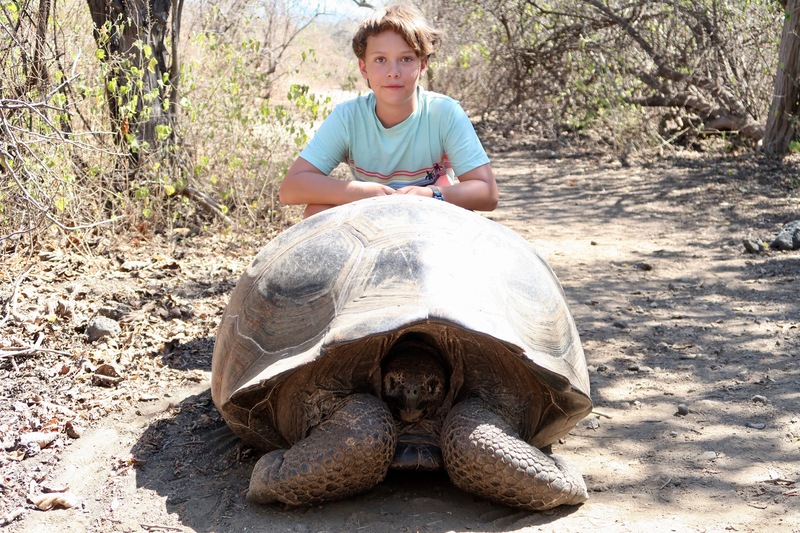 Tagus Cove — Isabela Island
Charles Darwin stopped here on the voyage of the Beagle.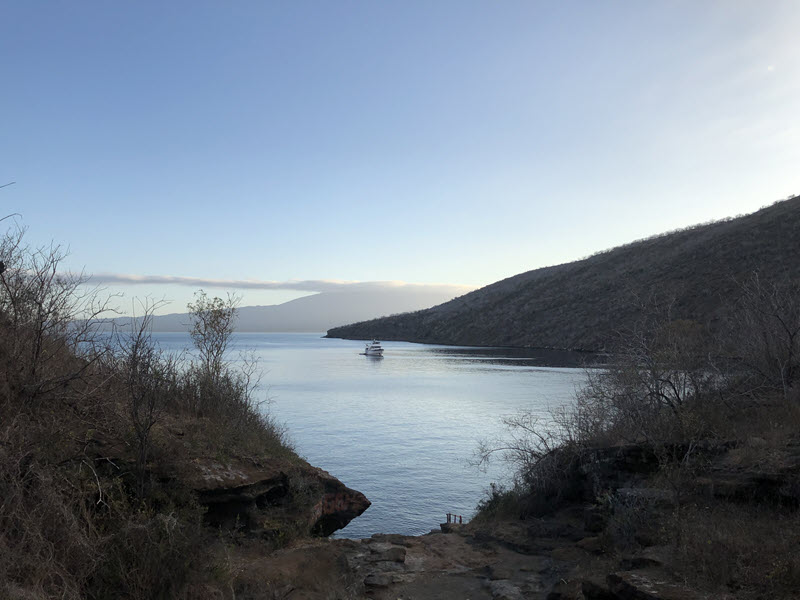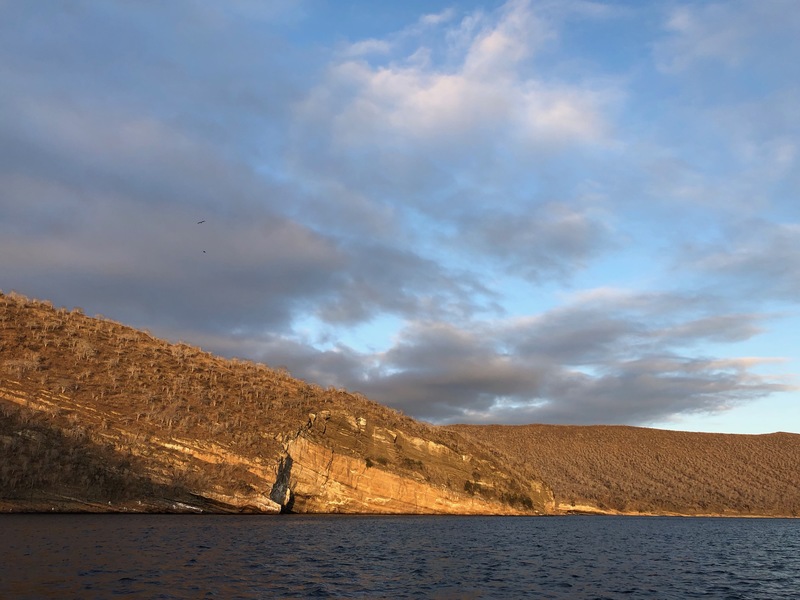 Day 5
Puerto Egas — Santiago Island
The volcanic rock has been carved up by water.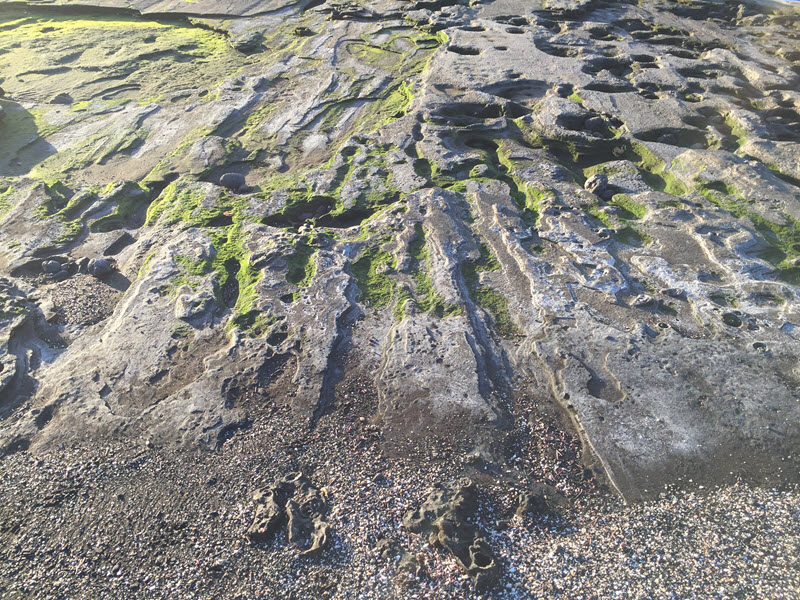 Day 6
Charles Darwin Research Center — Santa Cruz Island
Scientists here work on keeping Galapagos native plants and animals happy. There's a breeding program to bring back the tortoise population.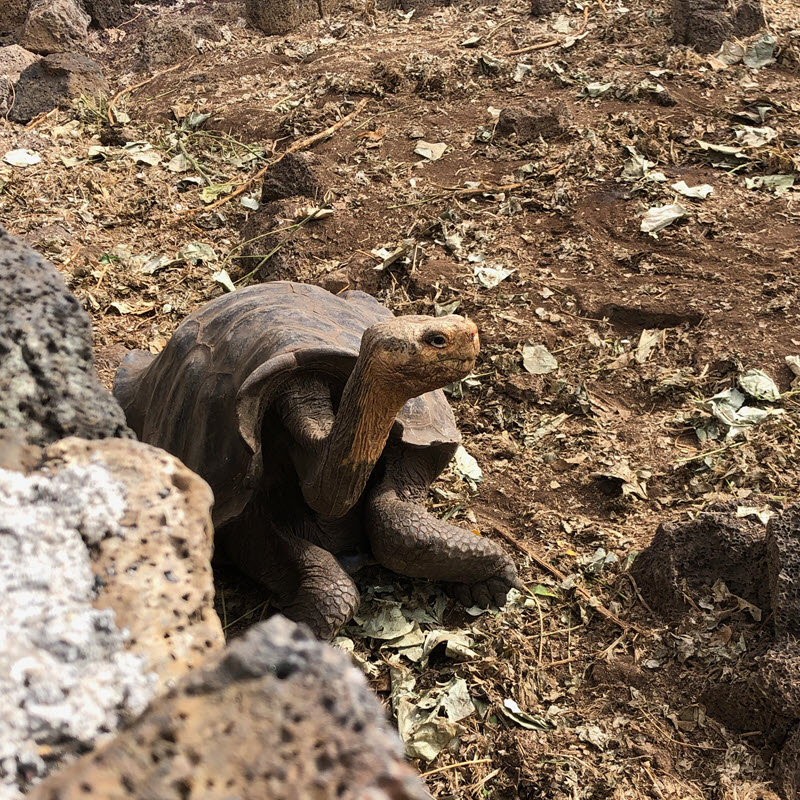 The tortoises are starting to come back — though they couldn't save the Pinta Island tortoise.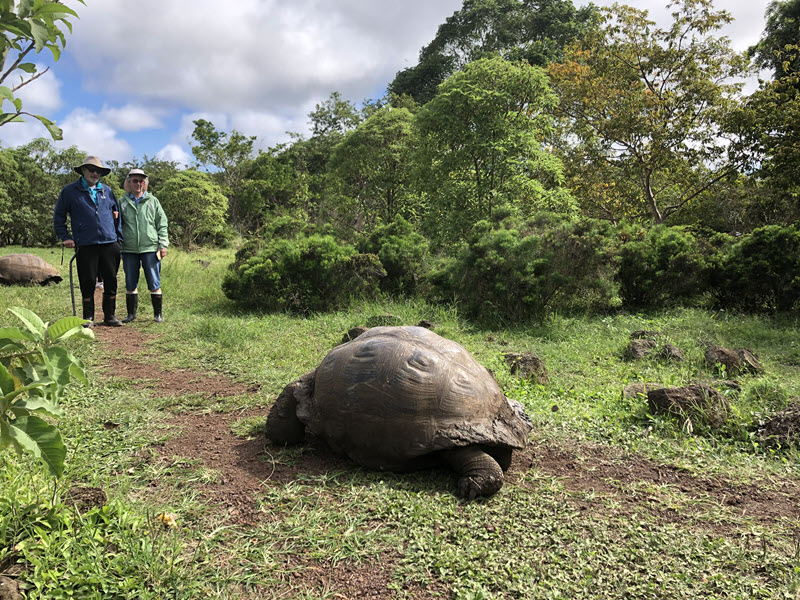 Day 7
Punta Pitt — San Cristobal Island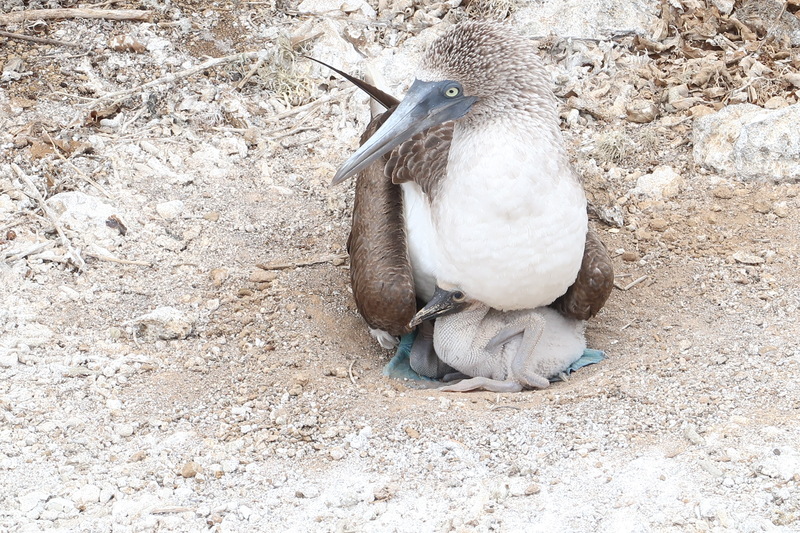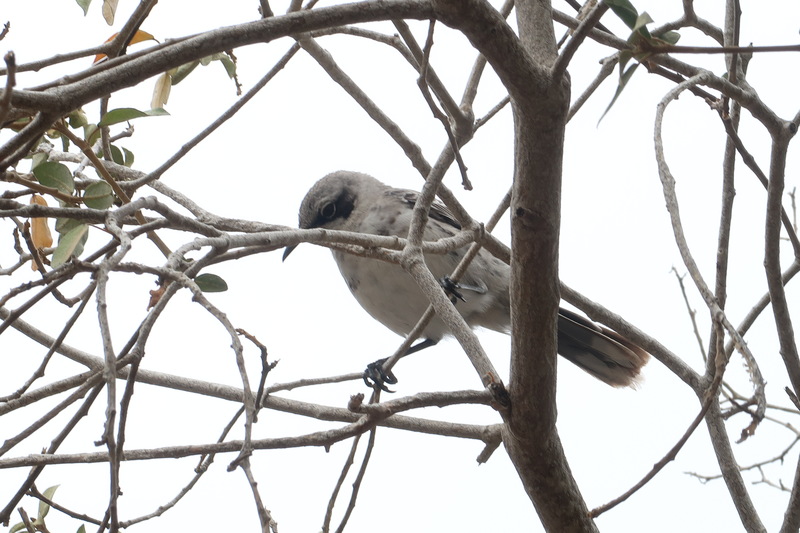 The End
What a trip. Thanks Mom and Dad.